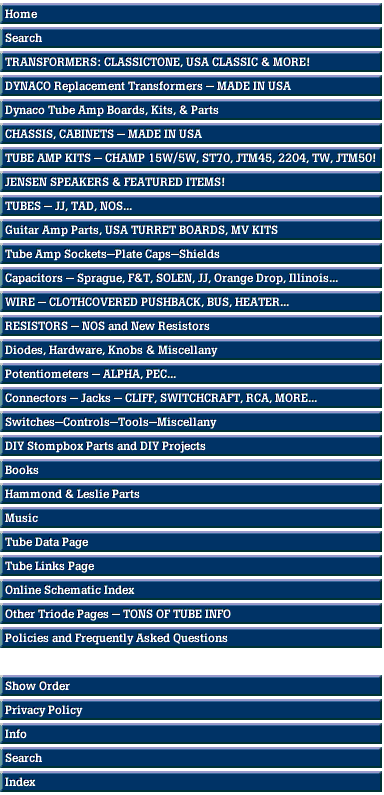 Introducing USA CLASSIC* tm Line of transformers!
Made in Chicago, using the time honored paper layer wound methods, materials & specs you depend on!

Transformer Bundle for Fender Tweed, Blackface, & Silverface Champ style amplifiers.
15w USA CLASSIC US18031, PT USA 120V.
Made in USA, see individual items for specs...



Triode, USA
Customer Service
M-F 9AM-4PM CT 1-800-774-3201
Email us Anytime: questions@triodestore.com